Sunday, 10 April
I spend the last day of my stay exploring Hebden Bridge. Such a delight! I highly recommend a visit here and a stay at the Hebden Townhouse B&B. The weather turns fair, at last, just as I am leaving Yorkshire. Of course…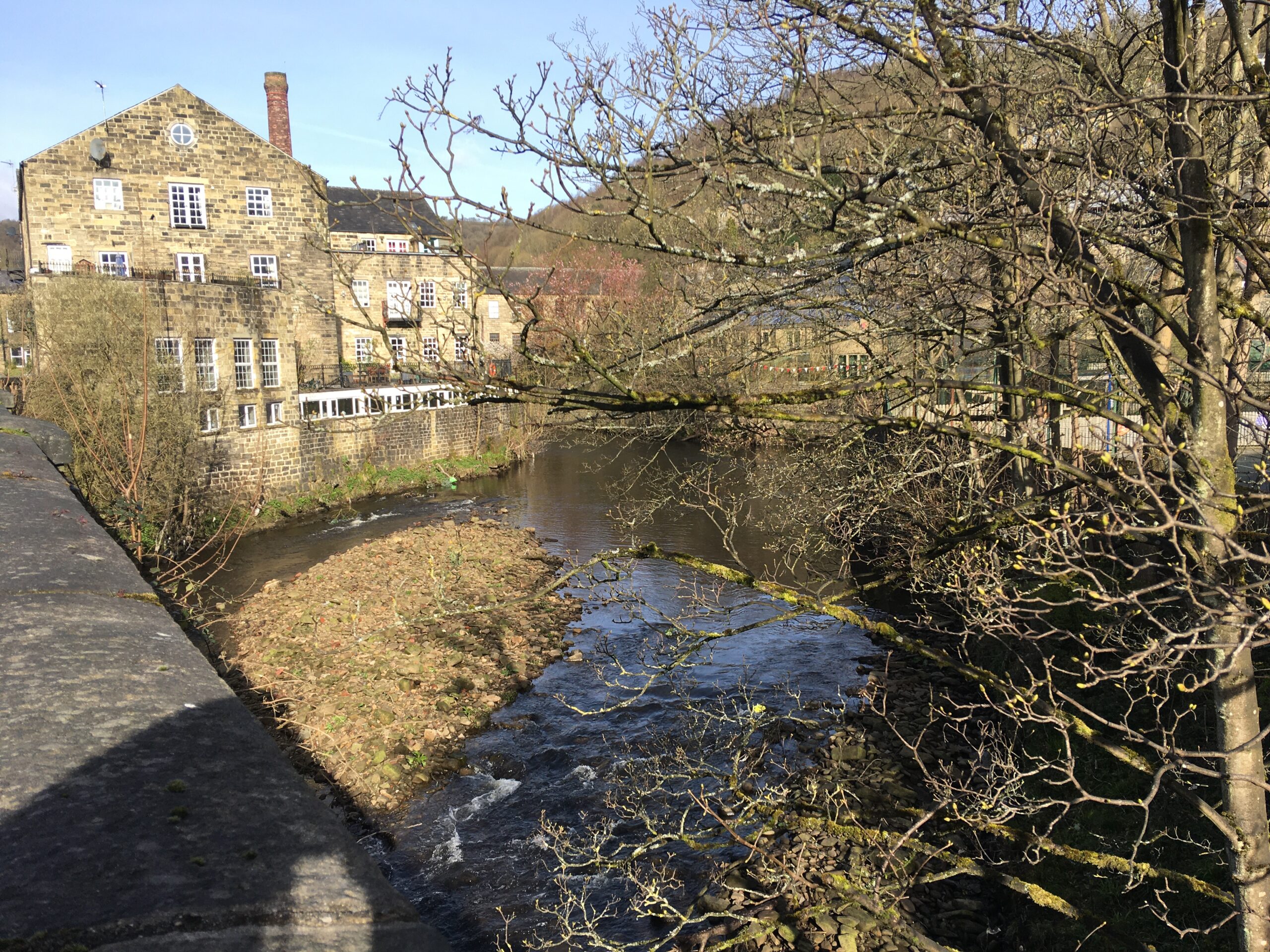 Highlight #7
And then, one more unexpected bonus! The last night I am in Hebden Bridge, I am able to watch the long-awaited premiere of "Gentleman Jack," Season 2, in my hotel room! Ep.1, S2 airs on BBC on this date, and I just happen to be there. Lister sisters excitedly inform me of this event earlier in the week. I haven't been in my hotel room long enough to even try the television, but when I do, I am rewarded with a perfect, HD version of BBC One!
Three excruciating years after the premiere of Season 1, when life changed for so many lesbians, queer people, and "Gentleman Jack" fans, the show has finally returned. The production delays were daunting: Sophie Rundle got pregnant and had a child, Suranne Jones' father sadly died, Covid repeatedly halted filming. Fans wondered if there would ever be a Season 2, speculated on what stories the show might tell if it returned. Massive online angst and enthusiasm kept Season 2 top of mind; we were thirsty for it. Gagging for it.
And I get to see it, two whole weeks ahead of my counterparts in America. I stand in front of the hotel TV throughout the entire episode, giggling and giddy. The world is coming right again.
Quite the ALBW parting gift.
Monday, 11 April
I've wisely decided to break up my journey home into two days, with an overnight in London. But first, I have to pass the dreaded Covid test. Without a negative test, I cannot board the airplane, which would be a financial disaster—changing flights, extra hotels, etc.
My return journey to London is smooth, on a direct train from Halifax during the day in a comfortable seat with a lovely view of the English countryside. (What a difference from my trip up!) I check into a London hotel near the airport and set up for my virtual Covid test with my phone, my selfie stick, and the hotel's wi-fi. I've been testing negative every day and am hopeful. After a weird interaction between my nose, my phone, and a stranger on the other end of the line, and a tense fifteen-minute wait, I am negative. It takes me another hour to figure out how to gather and upload all the required documents to prove my negativity, but somehow it all works out.
Tuesday, April 12
The "free" airport shuttle from the hotel actually wants £6 in cash but I have already strategically spent all my British cash so I won't have to take it back to America. I am pissed! But I badger the hotel desk into calling a taxi for me and get to the airport for £22 charged to my card instead.
Heathrow is even more chaotic than the last time I was here. There is literally nowhere to sit. But check-in and security goes smoothly and I have time to kill and shop.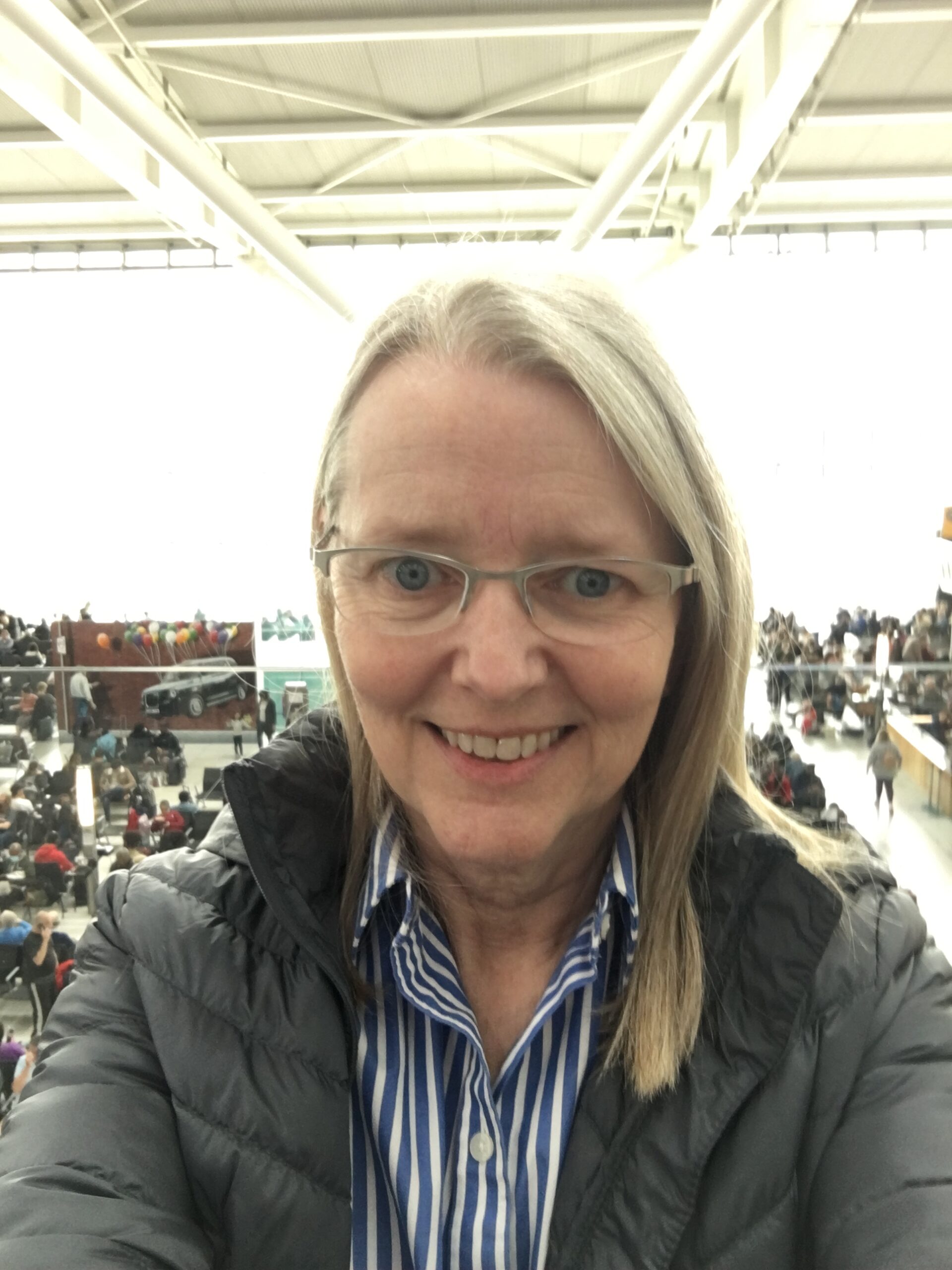 The flight from London to Phoenix is eleven hours. Again, no seat mate, hallelujah! A safe, uneventful, masked flight home.
I'll spare you the story of how someone jumped into my first Lyft ride and stole it away. Let's just say, I arrived home safely, happy to see my cat, Boo Boo, and sleep in my own bed. Forever changed by this experience and eager to write it all down, and share it with you…